"I remember when Prodigy had beef with Chumbawamba"
– Tuesday night conversation (via dallas) "I heard that Chumbawamba got together in 1982, so it's taken them 15 years to come up with one piece of shit record. I'd like to point out that any one of my cymbal patterns is more radical than their entire recorded output." — Liam...
Internships at VividCortex
baronschwartz: We are hiring summer interns at VividCortex. These are paid positions. http://charlottesville.craigslist.org/sof/3795003285.html Amazing internship opportunity alert! Y'know, if you're monitoring for that kind of thing. (My horrible tech jokes aside — these guys are really the best. If I was ten years younger, I'd jump on this in a heartbeat.)
1 tag
1 tag
Tumblr Engineering @ Percona Live MySQL Conference
engineering: We're pleased to announce that Tumblr's Database Engineering team will be attending the Percona Live MySQL Conference next week in Santa Clara, CA! We'll be giving a talk on our open source automation software, Jetpants, which has helped us scale to over 175 billion distinct rows of relational data to date. We're also looking forward to attending a number of amazing sessions from...
2 tags
The Great American Streetcar Scandal →
Fascinating read if you've ever bemoaned the state of public transit in American cities. (or if you're curious about one of the plot twists in Who Framed Roger Rabbit.)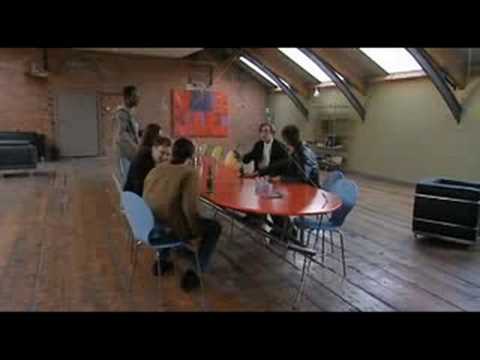 Boston police catfishing indie rockers: Cops pose... →
songhia: What is the address for the local music show tonight? Different city and scene, but I fondly remember the Baltimore warehouse party where a group of four very obvious cops showed up in different disguises — a cowboy, a hippie, a goth, and a grunge rocker — which was especially hilarious given that it was an electronic music event. They spread out to four different corners of the...
1 tag
1 tag
1 tag
IPA vowel chart with audio →
Creative Commons audio samples don't get much better than this.
1 tag
2 tags
1 tag
Zoya: John Boehner looks like that little white dog, y'know, what's his name?
me: Tommy Pom?
Zoya: No no, that cartoon one with the droopy face. I can't remember his name but he always looks so droopy.
me: ...
me: You mean Droopy?
Would Michael Bloomberg get into Johns Hopkins... →
songhia: So while America's elite colleges might be looking to produce alumni like Michael Bloomberg, they aren't necessarily measuring the factors that would allow them to determine if they're succeeding—never mind the fact that they probably aren't letting those future Bloombergs in, in the first place. Interesting read. I worked in higher ed for about four years, and found that...
1 tag
1 tag
3 tags
1 tag
1 tag
"It turns out Facebook's doing just fine with the kids these days —..."
– Garry Tan, cofounder of Posterous, did a survey on Tenth Grade Tech Trends
2 tags
4 tags
2 tags
Ways that Cafe Medina has written my name
Whenever you order a sandwich at this place, they ask your name. That's all well and good. I tell them. I even spell it. It's only four letters. Yet they invariably write one of these: Adam Even Kevin Ebin Ephrim P.S. please update your soup blog
4 tags
3 tags
3 tags
2 tags
"To be on the Newsstand you have to program an iOS app. The tech hurdle is high,..."
– Tablets are waiting for their Movable Type, Ryan Singer of 37 Signals Probably a good time to plug my friends at 29th St Publishing, who are solving this very problem. It's no coincidence that they were Movable Type experts in their previous businesses.
1 tag